Fire Department to hold open house October 25
The Carlisle Fire Department and the Carlisle Firefighters Relief Association would like to invite the town to their annual open house on Saturday, October 25, from 2 to 4 p.m. at the Fire Station. The Safe House and fire extinguisher demonstration will be back again this year, along with goodies and information for you and your children. Come and join in, and help squirt the fire hoses.
For information, contact Kevin Brown at ktbrown1@comcast.net.
Spooky movie on the Common on Halloween night
Get ready to be scared out of your wits, bite your nails and scream at the top of your lungs. Bring a blanket to sit on as you watch a spooky movie picked out especially for Halloween night. Spooky Movie Night on the Common is a new event for Carlisle Middle School and older Carlisle kids planned for 7:30 p.m. Halloween night. The free event is being coordinated and presented for the community by the Carlisle Police Association – who will be on hand to protect you from scary things. Parents and adults without kids at home are encouraged to dress up in scary costumes and hang out on the Common to help oversee the event. The final movie selection, which will be age-appropriate, is under consideration.
Pony Club event at Great Brook Farm October 26
This Sunday, October 26, from 9 a.m. to 2 p.m., the North Bridge Pony Club will hold its annual equestrian event. Riders may participate individually or in small groups of up to four riders, over the marked course in Great Brook Farm State Park. The ride begins and ends at Hart Barn on Lowell Road, where trailer parking is available. Costumes are encouraged, but optional. All riders must wear helmets. There will be a mandatory check point and two-minute stop with drinks for riders. Food will be available for purchase. Bring water for your horses.
The divisions are: Sunday Stroll (basic walk/trot), Leap Frog (pick and choose the jumps you would like to do), Tally Ho (hunt pace with required jumps).
The award ceremony will be at 3:30 p.m. Ribbons will be awarded through tenth place in each division and will be mailed to all not present. Additional awards will be given for individual and group costumes.
The fee is $35/ rider. Unless you are notified, the club will be able to accommodate your preferred start time.
Annual barn and animal inspections
Domestic animals must be inspected annually by the Carlisle Animal Inspector and structures used to house animals must be licensed annually by the Board of Health. If you are an animal owner and have not received a 2008 application, the forms are available at the Board of Health website, www.carlislema.gov or by calling the office at 1-978-369-0283. The application fee is $25. Inspections will be done in October and November.
Library computer course November 12
The Gleason Public Library is offering an introductory computer course, focusing on basic searching and browsing through information taken from journals, magazines, newspapers, encyclopedias and other sources. Feel free to bring your question or topic with you, for some basic research. Date: November 12 from 9:30 to 10:30 a.m. Call the reference desk at 1-978-369-4898 to register. Registration is required due to space limitations.
Great Pumpkin Spectacle on October 28
For the 25th year, the Gleason Public Library (GPL) will host its Great Pumpkin Spectacle, an event that has become a Carlisle Halloween tradition. This year there will be three categories for kindergartners, first, second and third graders: carved, decorated, and carved and decorated, plus a lucky winner drawn for each age group. Those who do not wish their pumpkins to be judged may bring them to a special "display only" table.
To register, bring your pumpkin to the children's department at GPL between 4:30 and 6:30 p.m. on October 28. If you come in the afternoon, you will have a chance to view the pumpkins in a leisurely fashion. Registrations before 6 p.m. are preferred. Pumpkins will be judged separately on each grade level.
At 6:45 p.m., well-known storyteller Tony Toledo will perform in the Corey Auditorium at the Carlisle Public School. Tony will entertain the audience with his spellbinding, scary stories appropriate for grades K-3. This performance is not intended for children younger than kindergarten because of the scary content.
After an informal parade from the school to the library at approximately 7:45 p.m. (children are encouraged to bring flashlights), the three judges will announce their decisions. Families and friends are invited to share in this traditional evening of fun with their children by viewing the pumpkins on display and enjoying refreshments at this time. The Friends of the Gleason Library fund this event.
Veterans Day celebration November 10
Carlisle veterans and their families are invited to a Veterans Day celebration at the Carlisle Public School. The event will be hosted by kindergarten and grade 3 students on Monday, November 10, from 9 to 10 a.m. in the Corey Dining Room at the school. Military dress and medals are welcomed. RSVP to: Denise Casper at 1-978-369-6550 x4115.
Italy tour deposits due by November 10
Come join the Carlisle seniors on a tour of Northern Italy, March 17 to 31, 2009. Visit Venice, Verona, Padua, Milan, Bellagio, Lake Maggiore and Lake Como, Turin and more. Prices start at $3669 + $346.85/taxes and airport fees for twin occupancy, which includes air fare, hotels, sightseeing and all breakfasts and dinners. For flyers, contact Joanne Willens at 1-978-371-8023 or joannewillens@comcast.net, or pick up a flyer at the COA office in Town Hall.
Halloween in Carlisle Center
Halloween in the Town Center is going to be a boo-tiful night. Trick or Treating in the center is such a wonderful place for Carlisle families and kids on Halloween because the rural nature of our town makes it difficult for kids to walk around house to house. Trick or Treating in the center is scheduled for 4:30 to 7:30 p.m. Police officers will be on hand to help with the rotary crossings. You can help your center neighbors by dropping off bags of candy at Ferns between now and Halloween night. The candy will be distributed to local homeowners. Have some fun and carve a pumpkin(s) with your kids and then bring it to Ferns during Halloween day by noon. The pumpkins will be placed around the rotary and lighted with glowsticks. Help make this a fun, safe Halloween night and enjoy the festivities.
Girls hockey "Learn to Play" registration now
Concord-Carlisle Youth Hockey Girls Hockey announces a developmental hockey team for girls of all skating abilities. This is a great opportunity to learn the game. There are openings on the developmental team for players born between 1994 and 1997. This team will have one to two practices/week for about one month and then one practice per week and one game on the weekend. The season runs from November through March. Contact Pam Haller at phaller1186@hotmail.com or visit www.ccyh.org. Opera series at GPL begins November 5
Opera expert John Tischio, back by request, will present "Opera, the First Broadway," a series of five operas on Wednesdays, November 5, 12, 19, and December 3 and 10 from 1:30 to 3 p.m. in the Hollis Room at the Gleason Library.
The Friends of the Carlisle Council on Aging Lee Milliken Fund, and Friends of the Gleason Public Library present this five-week series, which will include Madame Butterfly, Don Giovanni, Aida, Der Rosenkavalier and La Belle Helene. Each meeting will feature audio-visual excerpts from the opera, information about the life and times of the composer, talk about the literary works the opera is based upon and discussion about the opera itself.
The series is free; registration is required as seating is limited to 50 people.Register at the library reference desk by calling 1-978-369-4898. For more information, visit www.gleasonlibrary.org.
CSEM performance at FRS November 20
The Cambridge Society for Early Music (CSEM) presents a series of performances by distinguished artists in the First Religious Society (FRS) beginning on November 20 at 8 p.m. This concert will feature the vocal ensemble Tapestry singing music by, for and about women from the 12th century to the present day. General admission is $30, $25/seniors. Students with ID and children 17 and under are free. For more information or to order tickets, contact CSEM at 1-617-489-2062, info@csem.org or www.csem.org.
Play spring lacrosse
Concord-Carlisle Youth Lacrosse registration is open for boys and girls. Visit the newly designed website at www.ccyouthlacrosse.com for information and to register. Programs for boys and girls in grades 1 through 8 are available and include everything from clinics to traveling teams. All levels of ability are welcome at all ages.
Lexington energy-savings fair October 25
The Lexington Global Warming Action Coalition will be holding an energy-savings fair for homes and businesses at Lexington High School, 251 Waltham Street, Lexington, on October 25 from 9 a.m. to 3 p.m. There will be more than 40 exhibitors offering products and services that will reduce home and business energy use. There will be workshops and speakers to answer your questions about the most cost-efficient way to lower your heating bills this winter and reduce carbon emissions, including speakers on topics like global warming, solar electricity, domestic wind turbines, solar hot water systems and Energy Star home building. This event is co-sponsored by Carlisle Climate Action and other organizations. It is free and open to everyone. Visit www.lexgwac.org for more information.
COA doings
• Shifting gears: The Registry of Motor Vehicles will present a free hour-long program designed for all adult drivers to be the best drivers possible. The workshop will be at the Clark Room at Town Hall on October 28 at 1:30 p.m. Call the COA at 1-978-371-2895 to register.
• Women's Breakfast: On October 29, starting at 8 a.m., join the COA at the Sleeper Room at Village Court for a scrumptious breakfast prepared by chef Dian Cuccinello and her volunteers, and themed, "Autumn in New England." To sign up, call the COA office at 1-978-371-2895 by noon today, October 24. This event is sponsored in part by the Concord-Carlisle Community Chest.
• Free trial cardio-boost class: On October 30, Karrie Stang will teach a class designed to help all adults aged 50+ reach their recommended cardiovascular goals. If there is enough interest, six sessions will be held on Thursday mornings from 10:30 to 11:15 a.m. from November 6 to December 18. The fee is $25 for all six classes. Call the COA office to register for the free class or for the six session program.
• Carlisle School Halloween parade: Students at the Carlisle Elementary School will start their annual Halloween costume parade at 10:30 a.m. on Friday, October 31 with a stop at the Village Court parking lot around 10:30 to 10:45 a.m. Bring your camera.
• Podiatry clinic: The next podiatry clinic will be held on November 4 in the Sleeper Room at Village Court. To make an appointment, call the COA office at 1-978-371-2895. The fee is $15/person. This clinic is sponsored in part by the Friends of the COA (FCOA) and the Concord-Carlisle Community Chest (CCCC).
• Monthly church luncheon: A turkey dinner will be cooked by The Inn at Robbins Brook chefs and served by volunteers at Union Hall at the First Religious Society at noon on November 5. Suggested donation is $3. To reserve your space, call the COA office, 1-978-371-2895. For a van ride, call 1-978-371-6690. This lunch is sponsored in part by a grant from the CCCC, the COA and the generosity of the three participating churches.
• Opera series: Opera expert and instructor John Tischio will lead this five-session series to be held on Wednesdays, November 5, 12 and 19 and December 3 and 10 from 1:30 to 3:30 p.m. in the Hollis Room at the Gleason Library. Madama Butterfly, Don Giovanni, Aida, Der Rosenkavalier and La Belle Helene will be discussed. This series is free and open to the public. Registration is required as seating is limited; call the library reference desk at 1-978-369-4898. This series is sponsored by the FCOA Lee Milliken Fund and the Friends of the Gleason Public Library.
• Monthly coffee: On November 6, join the COA, hosted by the Elgins and the Dunkers, for coffee, teas, pastry, fruit and other morning treats at 9 a.m. in the Sleeper Room. All Carlisle seniors are invited; no need to sign up, no fee. Call the van line at 1-978-371-6690 if you need a ride. This coffee is sponsored in part by the CCCC.
• Senior flu clinic: Seniors 65+ may get flu shots on November 7 from 10 a.m. to noon in the Clark Room at Town Hall. Call the COA office to sign up and bring your Medicare card with you.
Carlisle Trails Committee to sponsor a mushroom trail walk
Join the Trails Committee for a walk in the Davis corridor to hunt for and identify mushrooms. We will be led by the Biodiversity Corner's author, Kay Fairweather. Meet at the Malcolm Meadows parking lot on Stearns Street at 2 p.m., on Sunday, October 26. Refreshments will be provided after the walk.
Septic Loan Program now available for homeowners
The Town of Carlisle has been approved to participate in the Commonwealth of Massachusetts Community Septic Loan Program. This program, administered through the Department of Environmental Protection (DEP), provides low interest loans from the State Revolving Fund to homeowners needing to replace a failed septic system. The loan program is administered locally through the Carlisle Board of Health. Loan amounts are available up to a maximum of $40,000. The loan will be secured as a betterment assessment against your property. The loan's terms will be at two percent interest amortized over ten years. The betterment assessment may be paid off at any time, or if the house is sold, without penalty. Betterments will be listed as an additional charge on the property tax bill. Homeowners will be expected to begin payment upon receipt of the first tax bill after the Board of Health issues a Certificate of Compliance for the work.
To qualify you must have a failed septic system documented by a Professional Engineer or a DEP Certified Title 5 Inspector. Eligible costs include testing, design and construction of the system. Other associated costs such as a permit under the Wetlands Protection Act for work in the buffer zone may qualify for reimbursement. Loans will be decided by the Board of Health based on the following criteria: failed systems located in Zone A and/or legal non-conforming lots; failed systems less than 100' from a well; all other failed systems; date of application. Owners will be expected to provide three estimates for the design and construction of the system. Owners will choose their own contractors and submit a project budget. Applications may be filed at any time. Completed applications will be reviewed by the Board of Health at its next meeting and owners will be notified of the Board's decision within thirty days. Application packages are available at the Board of Health office. There will be an informational meeting on November 18 at 8 p.m. for homeowners interested in the program.
Replacing a septic system can be very expensive. The Community Septic Loan Program has been in effect in Massachusetts since 1997. Approximately 4,500 systems have been financed statewide through this program. For a community such as Carlisle which is 100% dependent on individual septic systems and wells, the availability of these funds will benefit public health and the environment by helping homeowners upgrade failed systems. The Board of Health encourages interested homeowners to take advantage of this program and envisions that this program will eventually become a self sustaining municipal program. ∆
Library will seek readers-in-residence from Carlisle
The Gleason Public Library is proud to announce the award of a $10,000 grant focused on bolstering the reader's advisory services provided by the Library. As part of the grant, the library staff will be able to improve tools and collections to better link people to books. Guest speakers will be brought in to guide our efforts and many of these programs will be open to the public. In the next couple of months, the library will be soliciting applications from Carlisle residents to be one of two readers-in-residence who will participate in the grant alongside library staff. This is an exciting opportunity to help connect books to people and share the benefits of reading. This grant is funded by the Institute of Museum and Library Services through the Library Services and Technology Act of 1996, administered by the Massachusetts Board of Library Commissioners.
"Choosing a Preschool" panel November 18
To help parents make informed decisions about the variety of preschools in Carlisle, the Gleason Public Library (GPL) will host an introduction for parents to some of the area preschools on November 18 at 7 p.m. This is a perfect opportunity to meet school staff and talk with other parents.
The panel discussion will be facilitated by Sally Quinn Reed, Center for Parents and Teachers, and will include representatives from some area preschools, including Noah's Ark, Concord Montessori, Children's Meetinghouse, Children's Place, Carlisle Early Literacy, and Red Balloon. Members of the Gleason Public Library Children's Advisory Committee will be present to provide additional information and parent suggestions. More information regarding this program can be found at www.gleasonlibrary.org.
Halloween at Walden
Join park staff at Walden Pond State Reservation Nature Center (located next to the park headquarters and state police mounted unit) on October 25 from 1 to 2 p.m. for Halloween Happenings, an hour of Halloween craft creating. Decorate or carve your own pumpkin and take it home with you to have for Halloween.
For more information, call the Park Headquarters at 1-978-369-3254.
Community read choice is The Post-American World
Carlisle has chosen the book for the first town-wide community read, Cover to Cover 2009. The votes were tallied and the winner is The Post-American World, by Fareed Zakaria. Publisher's Weekly comments on Zakaria's book: "A lucid, thought-provoking appraisal of world affairs, this book will engage readers on both sides of the political spectrum."
The members of the Community Read committee are now planning events and activities around the book you have chosen. More information will appear in the Mosquito as the community read calendar takes shape. The very best way to stay informed about Cover to Cover 2009 is to subscribe to Library Latest, the Gleason Public Library's monthly enewsletter. You can subscribe to the enewsletter and find out more about all the library programs at www.gleasonlibrary.org.
TOGAzine publishes inaugural issue
Gleason Public Library announces the inaugural issue of TOGAzine, a literary magazine written for and by Carlisle's fifth- through eighth-grade students. The print magazine includes poetry and fiction pieces compiled by TOGAzine editor-in-chief Carrie Abend. Copies of the TOGAzine are free and available at the library.
The library continues to accept TOGAzine submissions for posting on the library's website. Email submissions to Erica, Gleason's teen librarian at estpeter@mvlc.org.
TOGAzine was supported in part by a grant from the Carlisle Cultural Council, a local agency which is supported by the Massachusetts Cultural Council, a state agency. For more information, visit www.gleasonlibrary.org.
CSA coffee on Internet safety November 4
Join the Carlisle School Association (CSA) at 9 a.m. on November 4 at the Carlisle Public School, for a talk on Internet safety. This important material will be presented by Margaret Heigl and Cyd McCann. A demonstration of the educational effectiveness of electronic whiteboards will also be included during this CSA sponsored Parent Informational Coffee. Sign in at the Main Office, then proceed to the Health Room in the Spalding Building.
Concord Band opens season on October 25
The Concord Band will open its new season at 8 p.m. on October 25 at 51 Walden Street, Concord. The program will feature performances of some of its favorite commissioned works as well as some new ones, including a new piece by Concord composer Michael Weinstein.
Call 1-978-897-9969 for ticket information and reservations.
Newcomers Club coffee November 4
Come to the Nashoba Brooks Bakery, 152 Commonwealth Avenue in West Concord, on November 4 between 9 and 10:45 a.m., and socialize over a warm drink with other recent arrivals to the Concord-Carlisle area. To attend the coffee, RSVP to Leslie at 1-978-371-7235 or lkoppelg@att.net. The cost is $5. For more information, visit www.concordcarlislenewcomers.org or contact Ann at 1-978-254-5117 or anngrosas@hotmail.com.
Concord Players announce auditions for November 9 and 12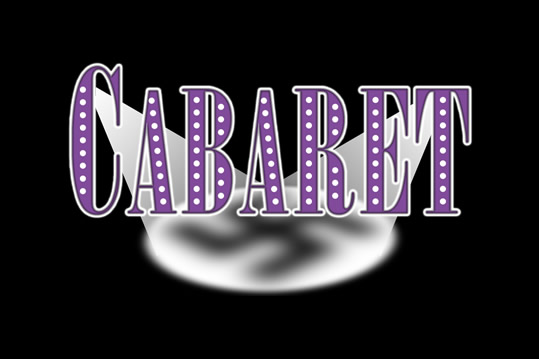 The Concord Players announce auditions for their winter production, Cabaret (1987 revival), book by Joe Masteroff, lyrics by Fred Ebb, and music by John Kander. Directed by Nancy Curran Willis, music direction by David Rose, and choreography by Jennifer Condon. Auditions will be held at 51 Walden Street, Concord, on November 9 at 1 p.m. and November 12 at 7 p.m. Callbacks will be held on November 15 at noon. Visit www.concordplayers.org for complete audition requirements and info, or email the director at imadirektor@rcn.com.

Fuel assistance available

For those in need (regardless of age), fuel assistance is available. If you are struggling and not able to purchase fuel, check with the Carlisle Council on Aging (1-978-371-2895). Depending on income and eligibility criteria, you may be able to apply for Fuel Assistance, available from Community Teamwork, Inc. (federal/state aid), the Salvation Army, The Friends of the COA and the Town of Carlisle. The Carlisle Board of Selectmen has authorized $5,000 from the Caroline E. Hill fund to be made available for emergency fuel assistance for residents of Carlisle who are in temporary need and meet income requirements. It takes time to receive funds from any of these sources and payments are made directly to fuel companies.

Fenn sports sale November 1

The Fenn School, 516 Monument Street, Concord, will sponsor its annual Sports Sale on Saturday, November 1, 9 a.m. to noon in the School's new gym.

Sporting items typically available for budget-conscious shoppers include previously-owned ski clothing and equipment, ice skates, helmets, pads, athletic shoes, hiking boots, bats and gloves, tennis rackets, bicycles, exercise equipment and fishing gear. Items offered this year include boys' blazers, dress pants and sweaters.

Tales of the Night A frighteningly fun evening appropriate for the whole family, Drumlin Farm's annual Tales of the Night event will be held on October 29 and 30 from 6:30 to 8:30 p.m. on South Great Road in Lincoln. The Haunted Hayride pulls visitors along through a series of Halloween skits in Drumlin's vegetable fields, lit by bonfires and jack-o-lanterns.

Admission is $9/person and free for children under age 3. Pre-registration is not required but strongly recommended. To register, call 1-781-259.2206.

Everyone is encouraged to wear costumes of their own and bring flashlights to help light the way around the farm.

Drumlin Farm Wildlife Sanctuary is located at 208 South Great Road in Lincoln. To learn more about our programs, call 1-781-259-2200 or visit www.massaudubon.org/drumlinfarm.

<! MadameInsert>